Compton Farms Honey 16oz Jar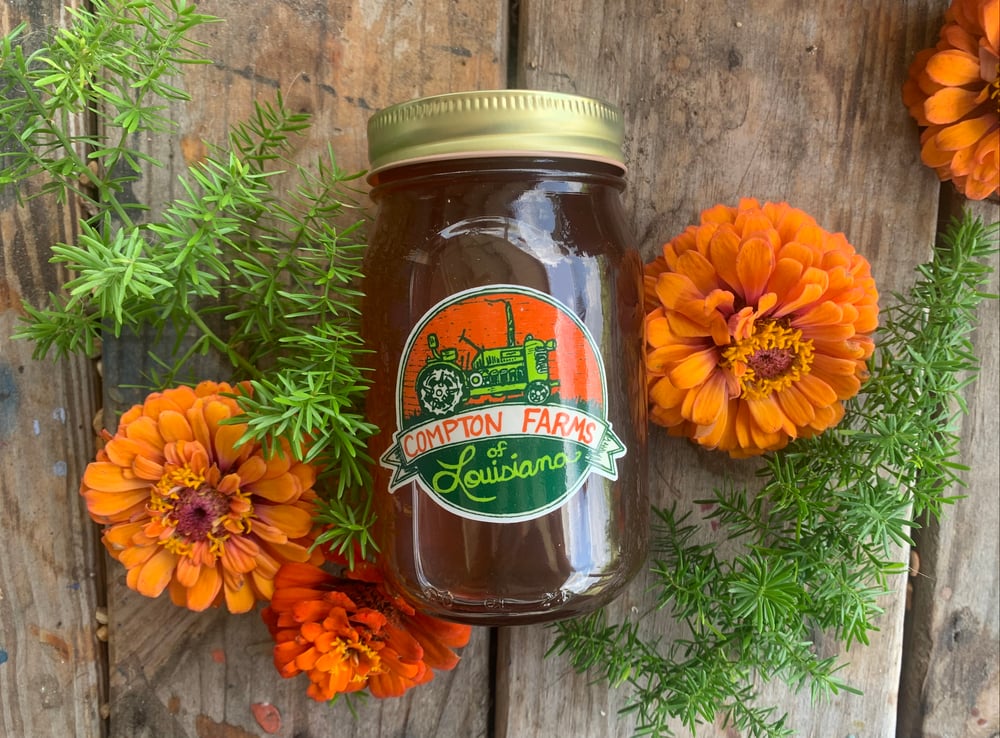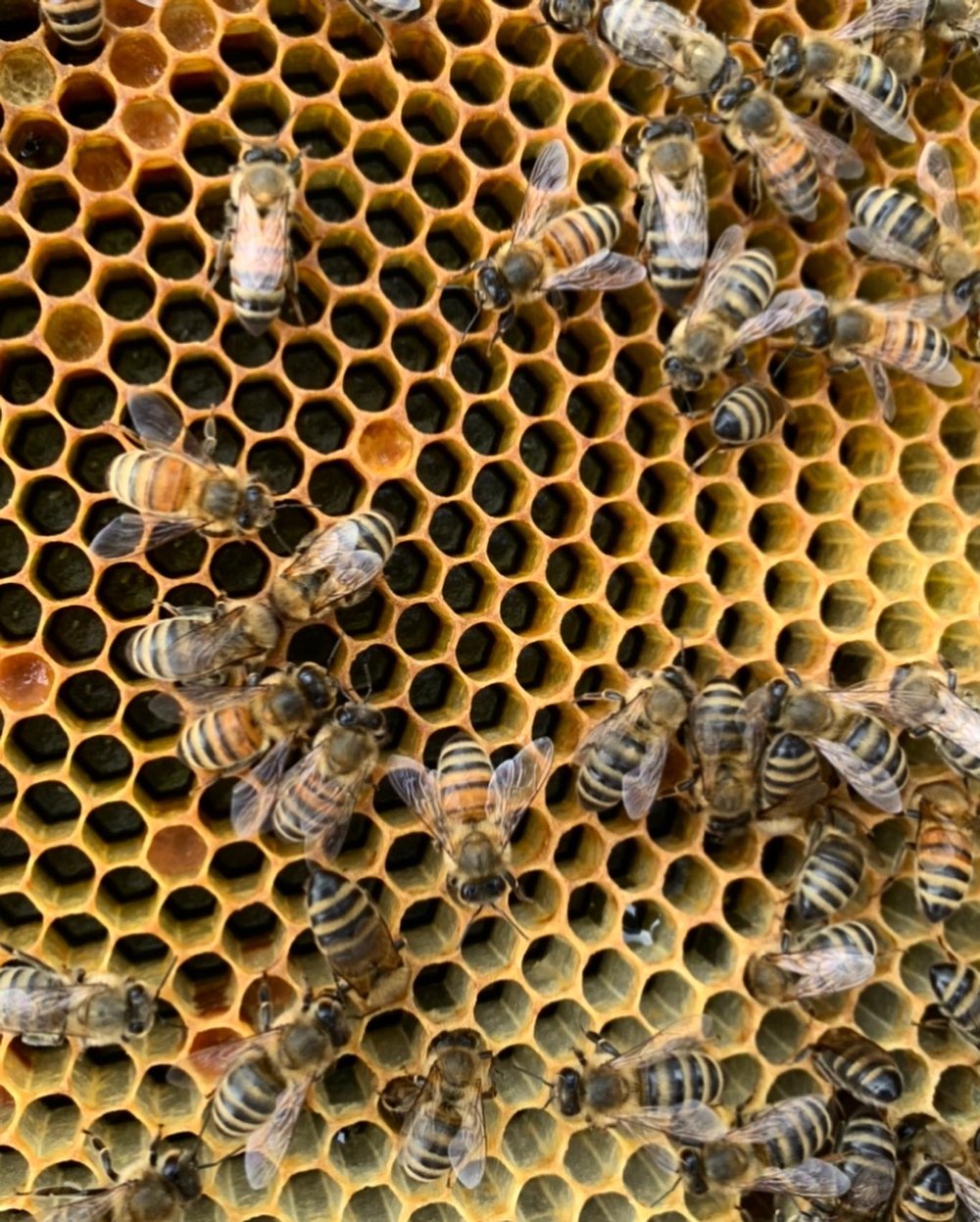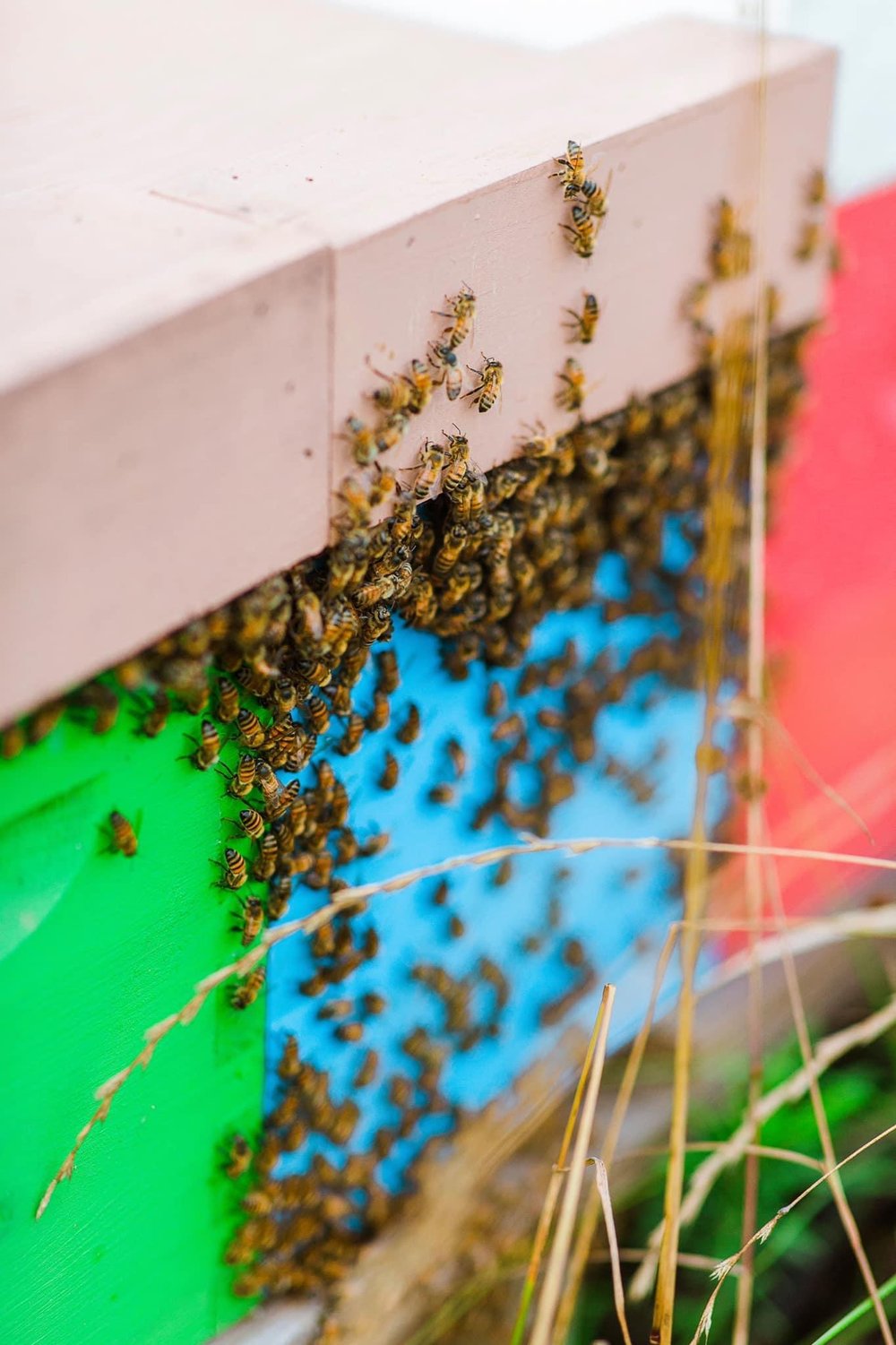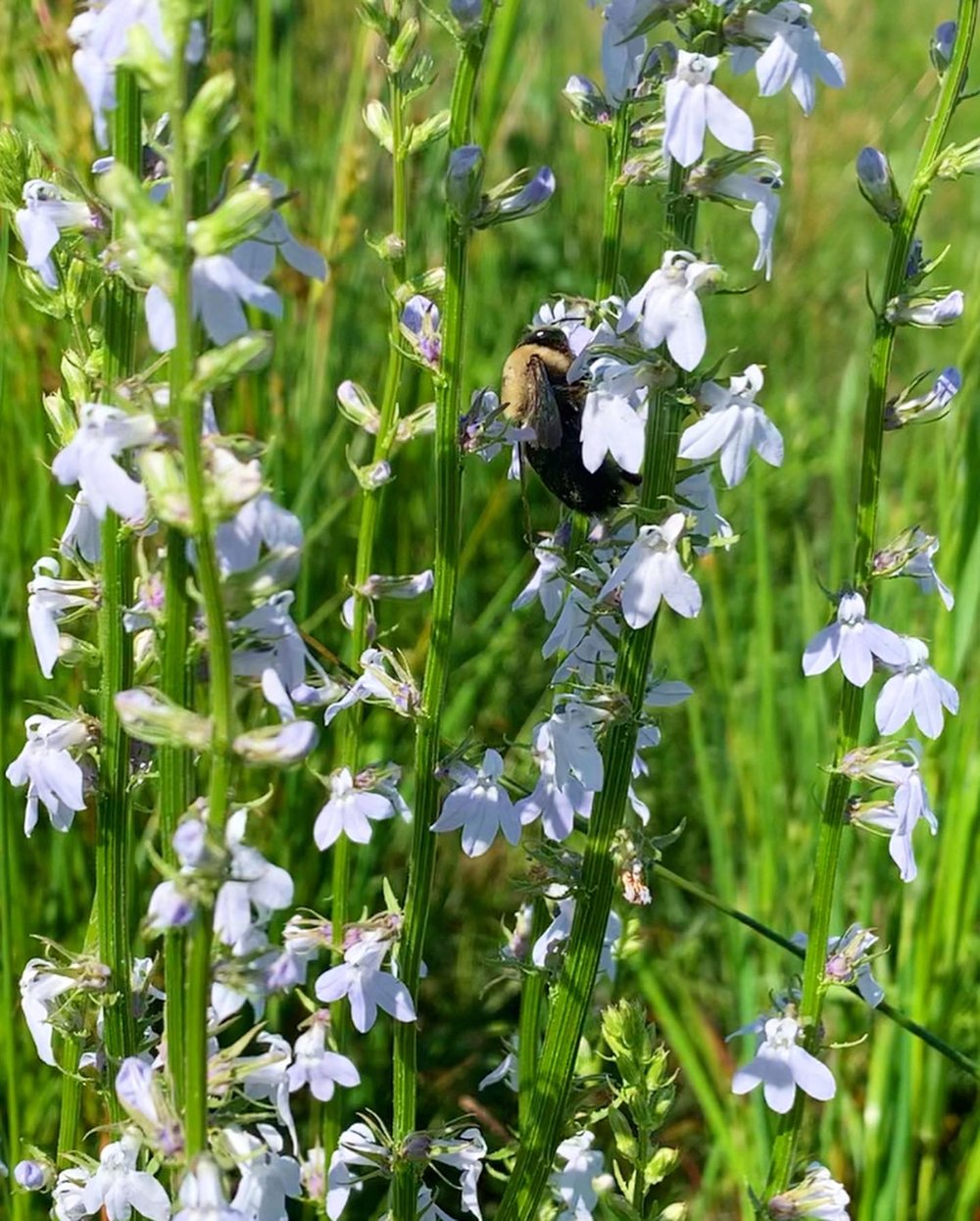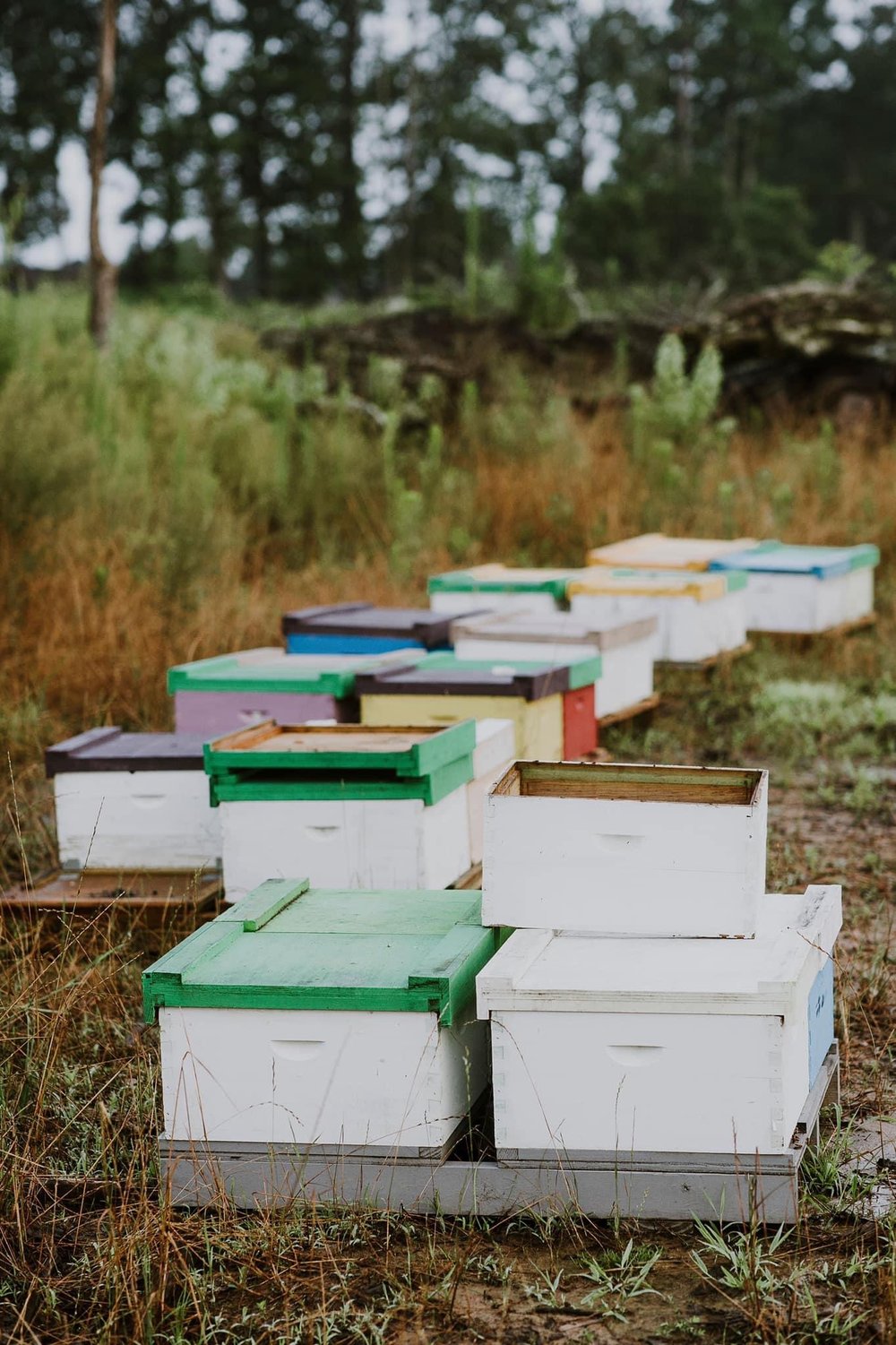 Next batch of honey should be collected in late June 2023
🍯We just got in this years batch of pure unfiltered raw honey in from our farm in West Monroe, LA!!! Thank you 🐝's!!! $15 per 16oz jar. Use code PICKUP (all caps) if you want to not pay shipping and pick yours up at Brents shop~ Ark La Tex Window and Door on North 7th Street. We will message you when it's ready to pick up. Otherwise, we will ship but it costs $8 to ship one due to packaging.
🐝What is so great about Local Honey?
Eating unfiltered, raw honey produced within your area, (50-mile radius or less) is like receiving a natural anti-allergy shot! Quercetin, a component of honey, has been found in studies to reduce inflammation and pollen allergy symptoms. It stabilizes the cell membranes that release histamine, which triggers allergic reactions. Raw honey also contains bee pollen and bee propolis, which boosts the immune system, and builds immunity to allergens. (Farmers Almanac)
🐝Why is your honey so expensive? We have worked hard to "Feed the Bees" since our bee boxes arrived. We have over 4 acres of pollinator pastures planted of Wildflowers, Zinnias and Sunflowers. These seeds are expensive when you are ordering them by the pound. Plus, we are already ordering clover, hyacinth, daffodils and lavendar for next year. We are trying our best to keep things blooming all year long. The honey doesn't cover the cost, but it definitely helps a little.
🐝 Why is local honey better than the cheaper stuff at the grocery? More than 75 percent of "honey" sold in U.S. grocery stores contains additives or is watered down, according to the watchdog group Food Safety News.
Most people would assume that products labeled "honey" contain hundred percent honey and no additives—and this is indeed the law in the E.U. But tests have shown that most store-bought honey isn't actually pure.
How do producers trick consumers?
* They dilute honey with high fructose corn syrup or other artificial sweeteners.
* They feed bees sugar syrup to create a honey-like substance that lacks pollen.
* They filter honey so much that it completely lacks pollen and its origin is impossible to trace.
For best results, use raw, unfiltered, unprocessed honey raised within a 50-mile radius or less of your home. 🍯We have thankfully teamed up with Sammys Plant World in West Monroe, LA with our bee boxes. 🌸We provide the land and flowers, he handles and takes care of the bees. 🐝
#comptonfarmsofla