Smoked Bacon Ends/Pieces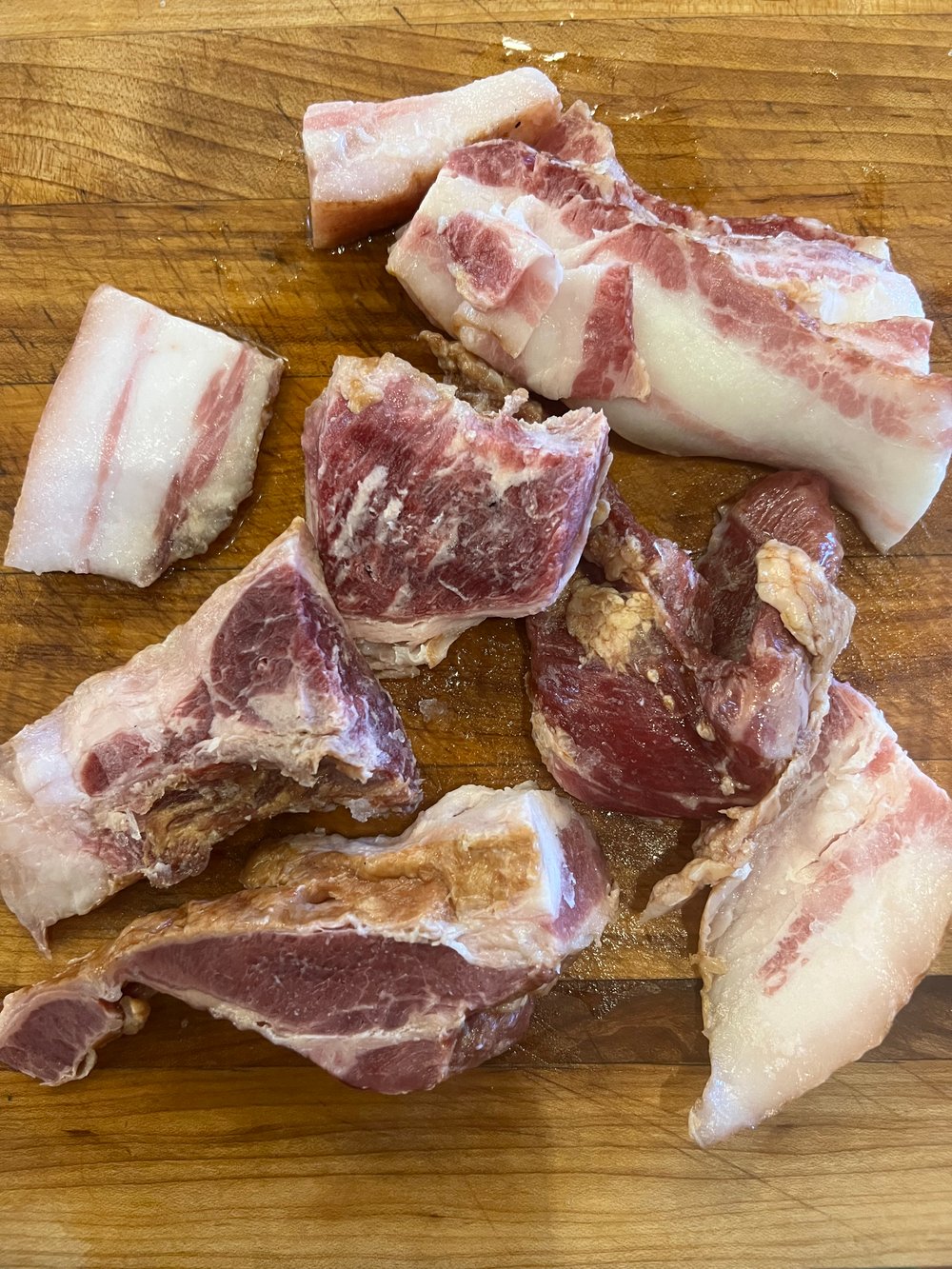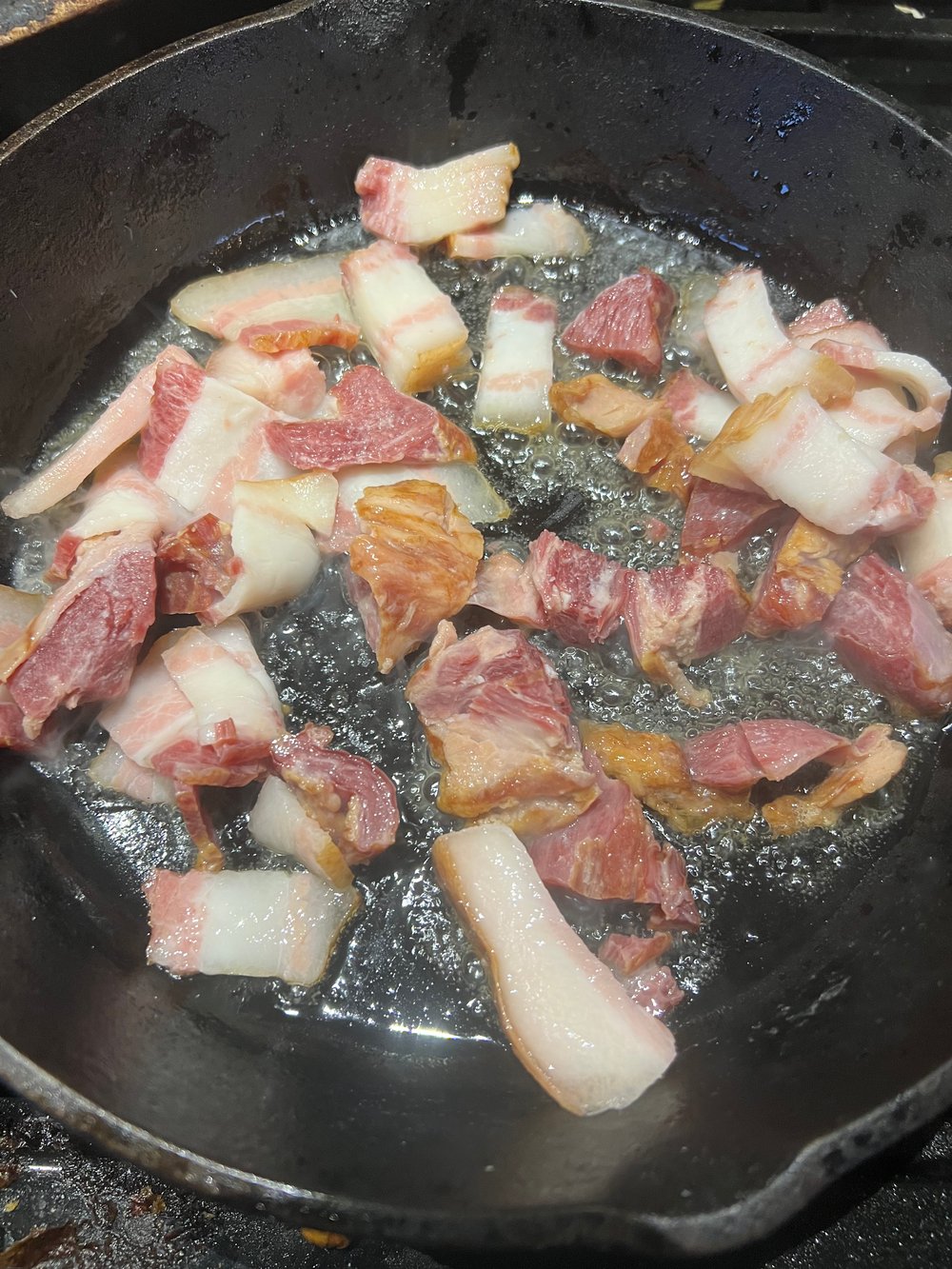 This is what is leftover when they cut up the bacon for packaging!!! It's delicious!!!! Great for adding to soups, greens, etc. 1 pound packages. Frozen. $9.95 each.
Pick up in West Monroe, LA. Our farm is located off the Avant Road. We will send you directions.