TWO- 1" Bone In Pork Chops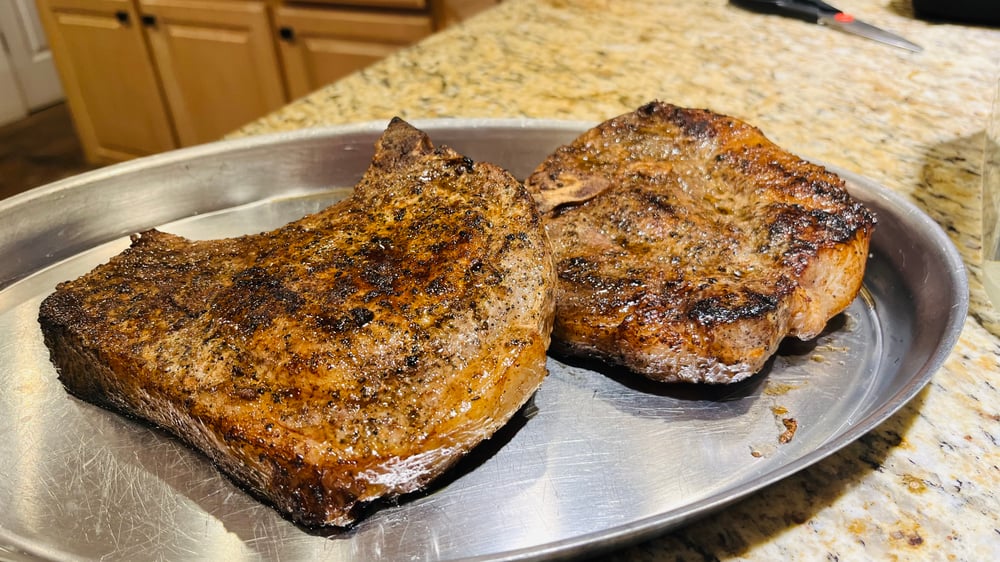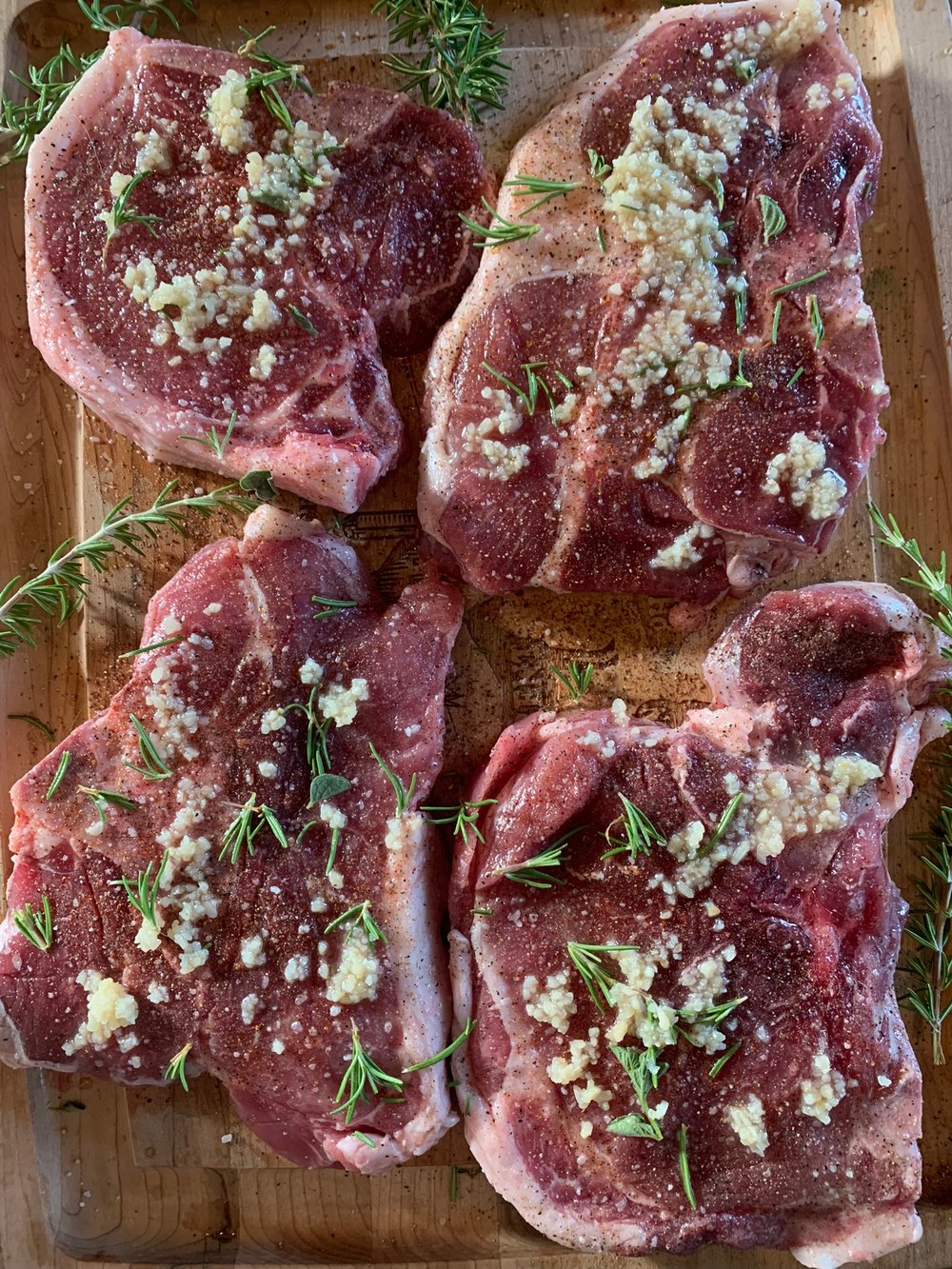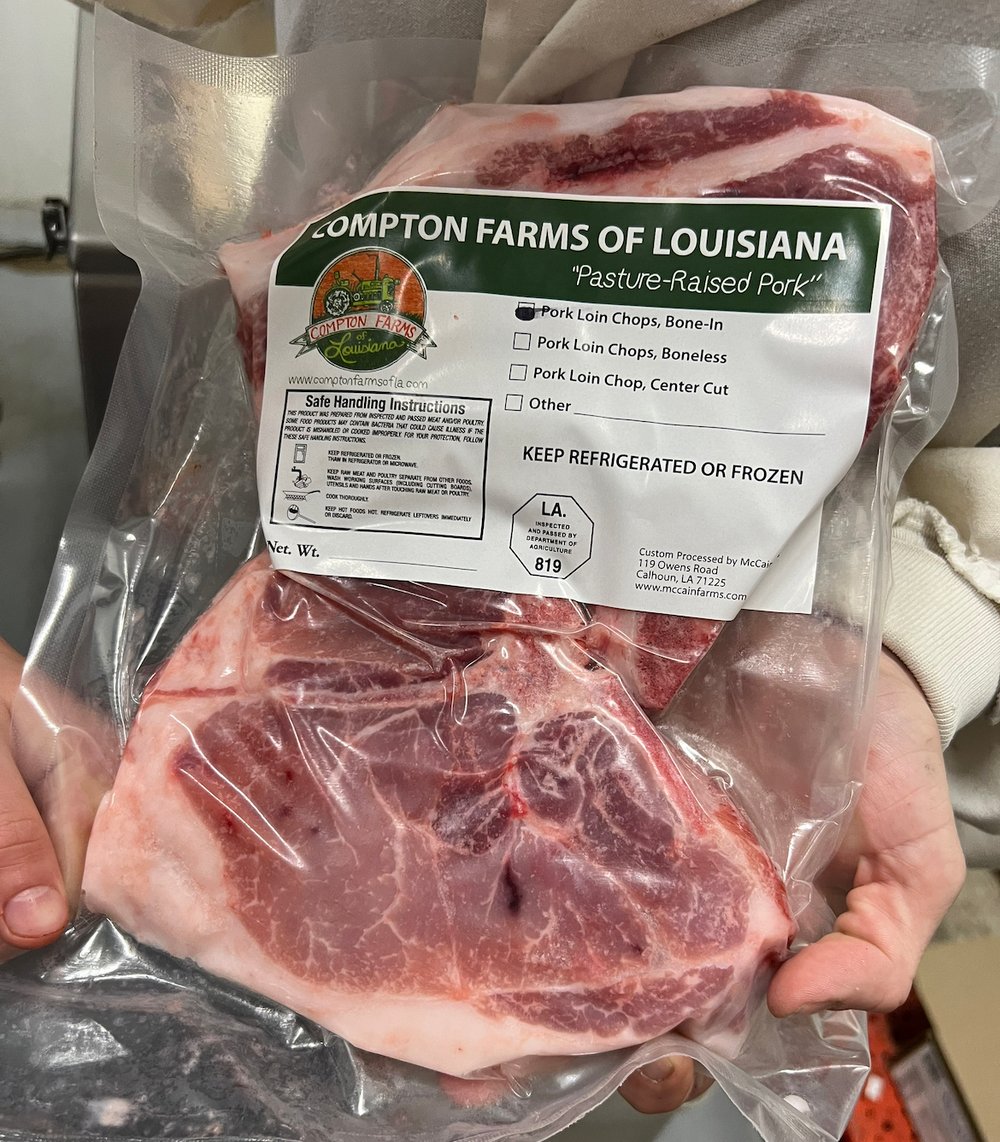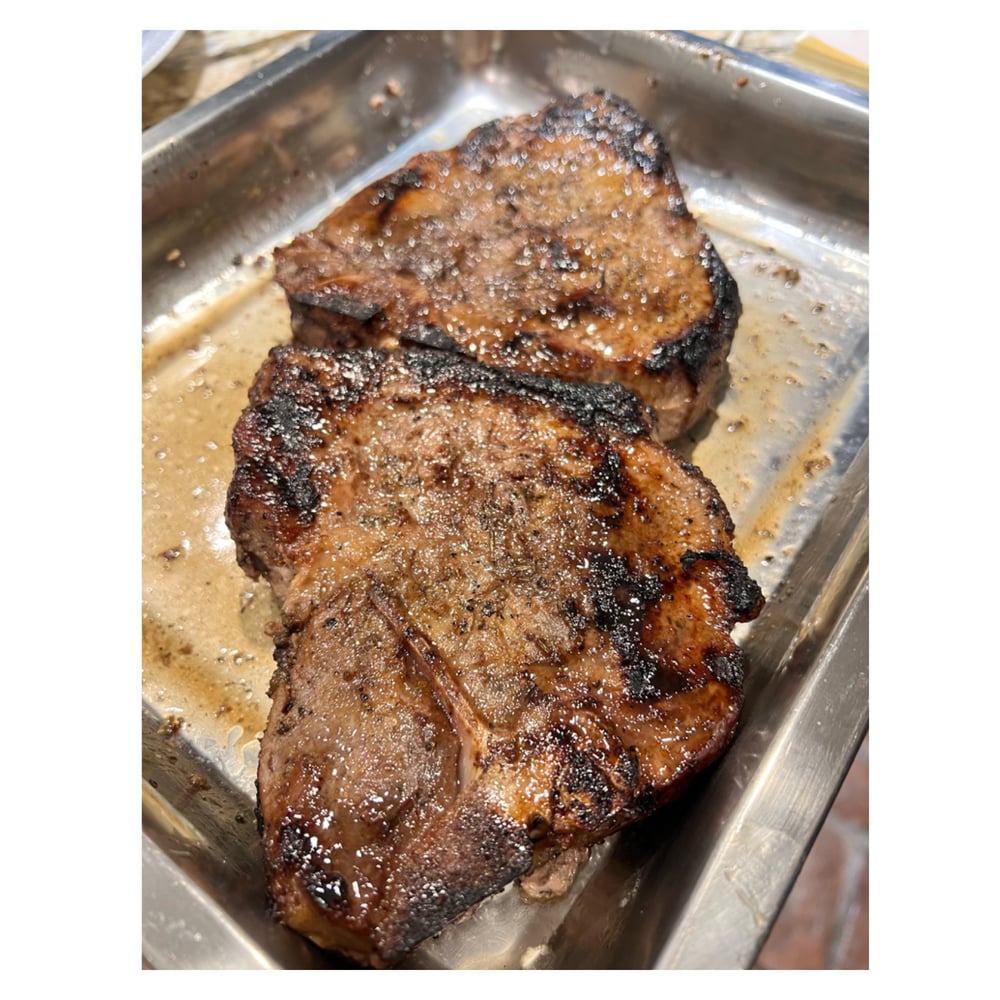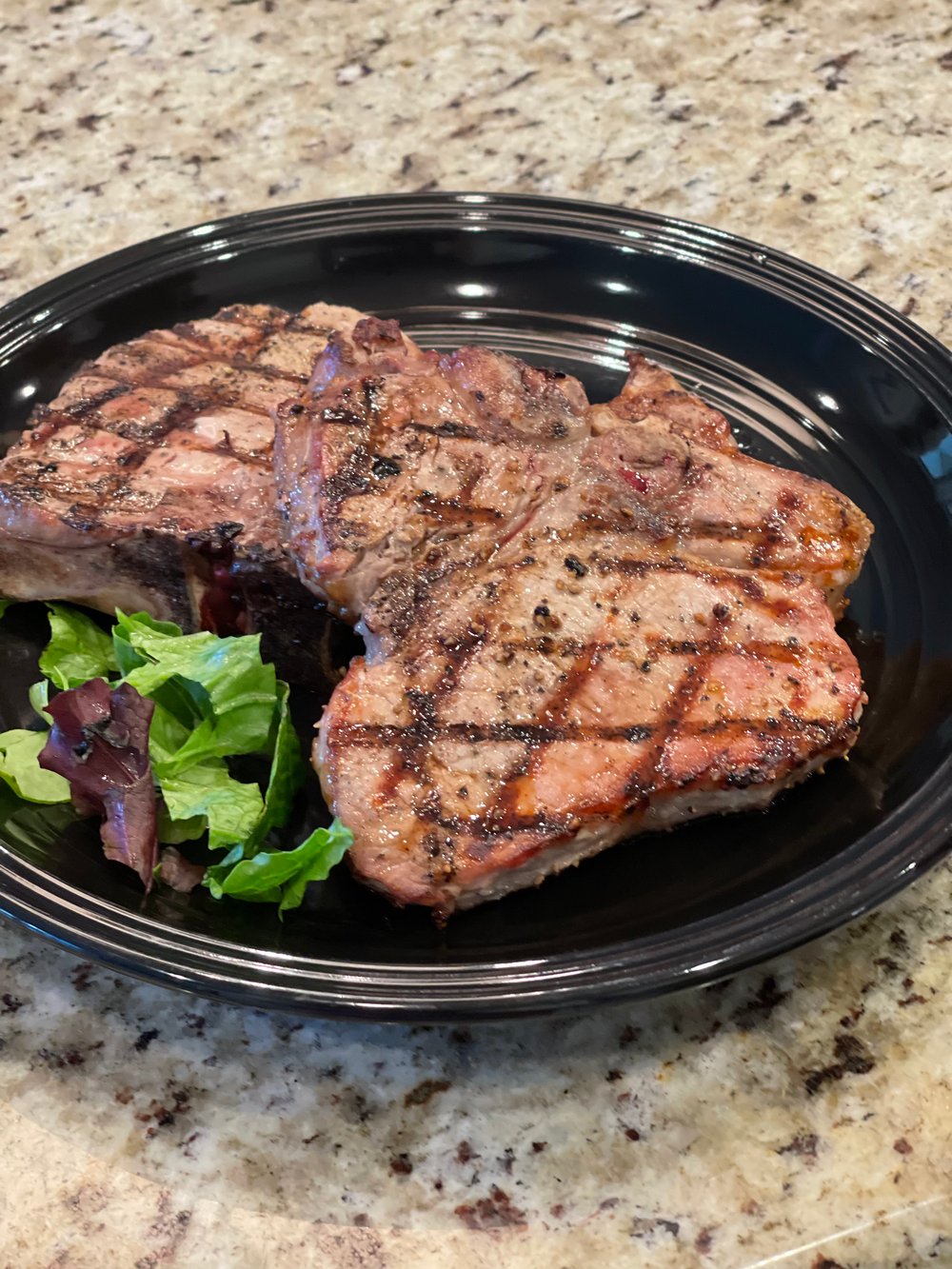 Amazing flavor!!! Includes TWO large chops per pack. Both 1" thick. Frozen and vacuumed sealed. Made from Happy Pigs that have lived out their days at our farm in pastures that are pesticide and herbicide free. No growth hormones or steroids. No vaccines.
$24.
Pick up in West Monroe, LA at 1522 Avant Road.