Pastured Pork Sample Pack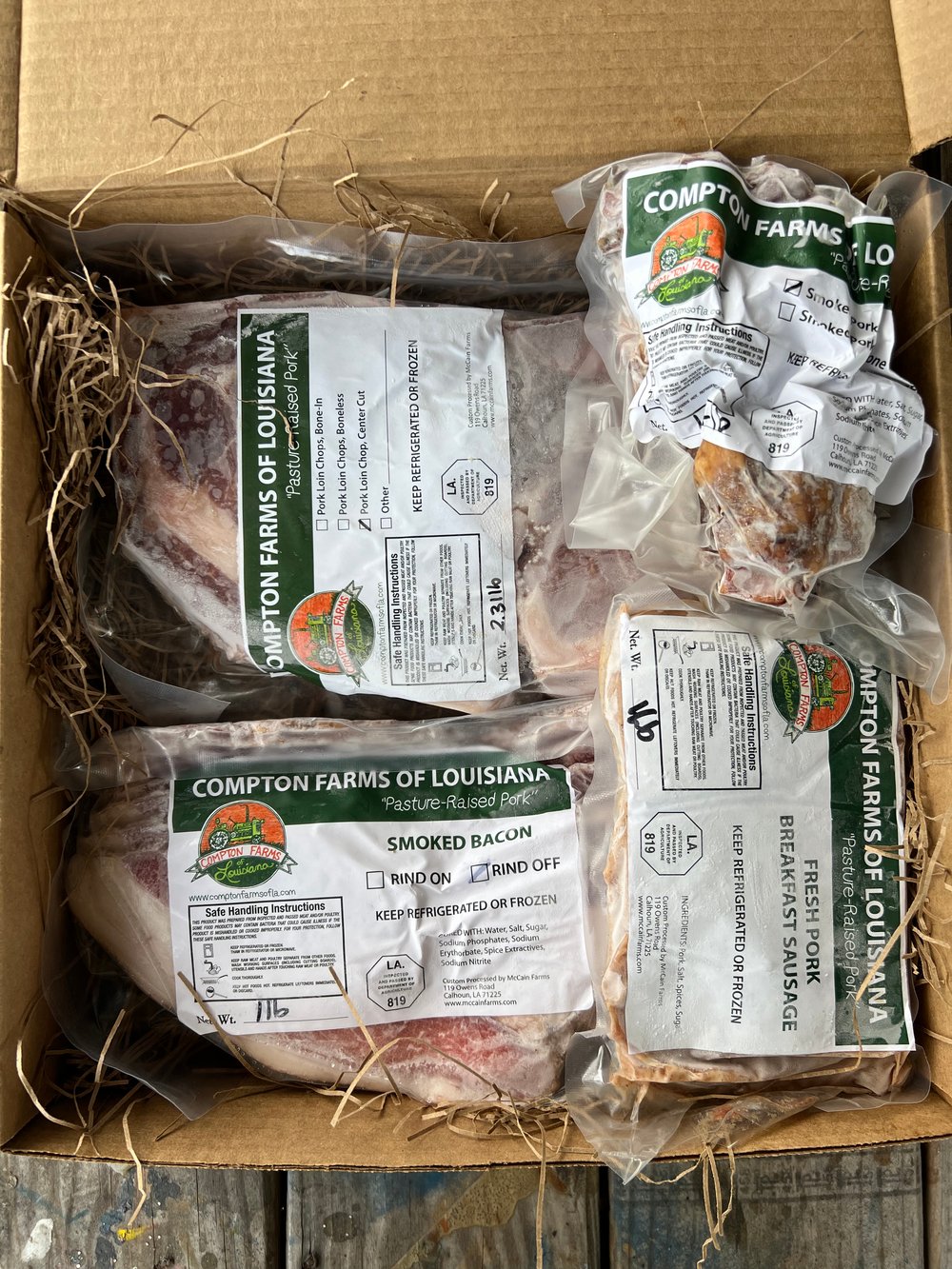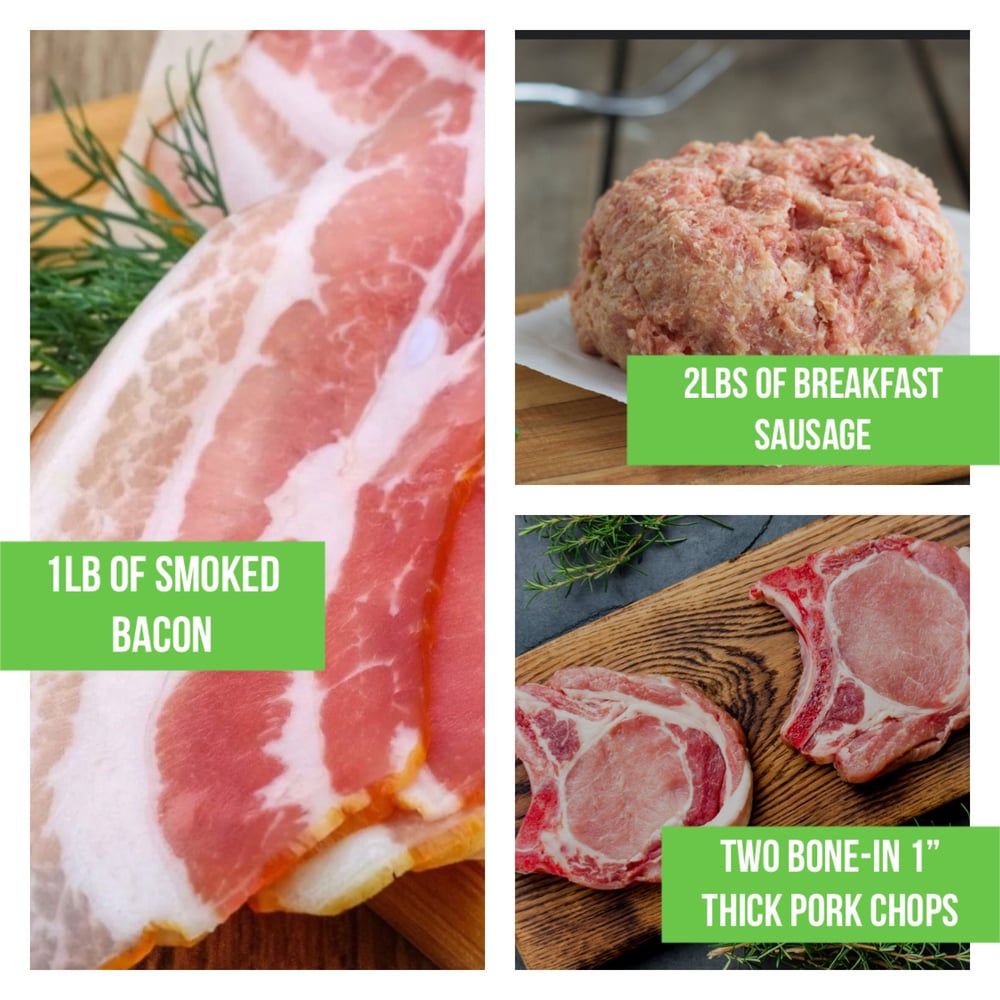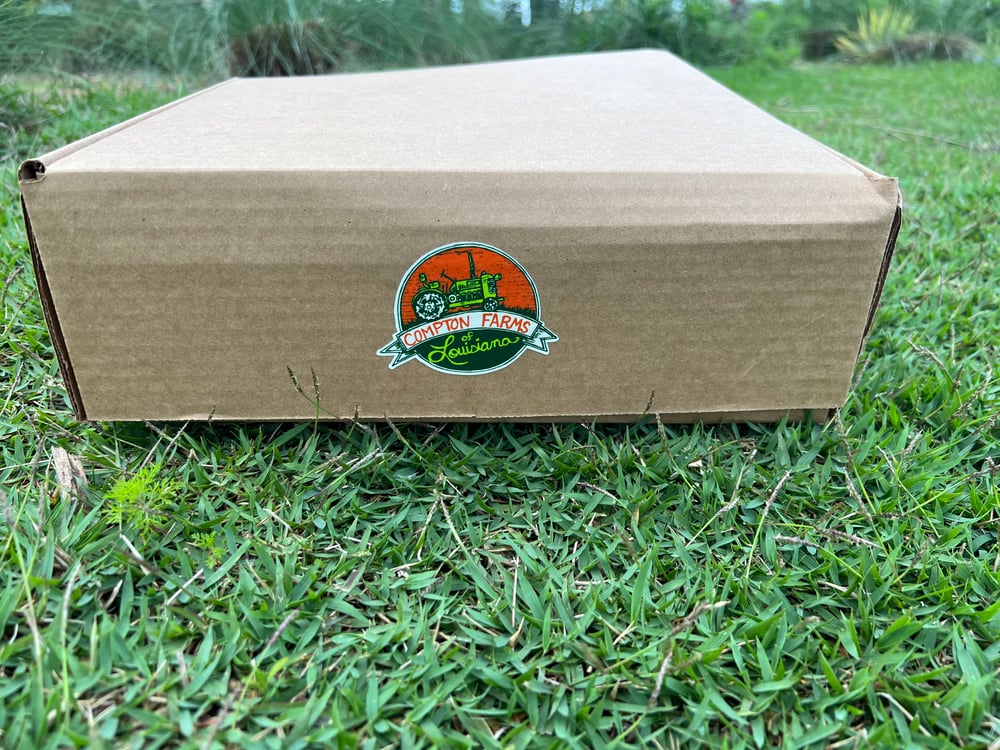 Yay- now you can sample our premium
Pork without purchasing an entire pig. This Sample Pack features:
1 pack of 1lb smoked bacon,
2 Bone-in 1" thick pork chops
2 packages of 1lb breakfast sausage
Why does our pork taste better? Our pigs are humanely raised from birth to finish at our farm
in West Monroe and loved by us~ The Compton Family. They live on large 25+ acre pastures that have NEVER been treated with chemical fertilizers or herbicides. These pigs do what God made them to do ~ root, dig and graze. Free of cages and concrete floors like commercially produced pork. They are supplemented with locally sourced custom milled feed and get a hearty diet of acorns in the fall. We do NOT use growth hormones and ZERO vaccines.
These pigs are a Heinz 57 of heritage breeds including Berkshire, Chester White, Duroc and Hamphires.
All items are vacuumed sealed and frozen. Pick up from our farm only. Select your pick up day/time below. We are located at 1522 Avant Road, West Monroe, LA 71291.
$45 per sample pack.